I really like cooking, and I also like to come up with my own recipes and play around with flavours. This week I had decided to make stuffed peppers, and I know when I go shopping I can usually get some reduced bacon and blue cheese, so this is the basis of the recipe.
The girlfriend and I absolutely loved them, and we had the left overs for lunch the next day too. That said I think I could have easily have added more spinach which may have improved the recipe, as there wasn't much and you can miss that its there.
The ingredients are:
4 large Bell Peppers (I used red, but any colour should be fine)
Packet of smoked bacon (~200gms)
Blue Cheese (~ 200gms)
3 chicken thighs (~250gms)
Spinach (~150gms)
Large Red Onion
Something to go with it, I used rice, but pasta, potatoes would work too
You will want the oven on at 180-200 degrees. A baking sheet and a saucepan or frying pan
Step 1:
Half the peppers, remove the stalk, seeds and any white bits. Then put them into the oven for about 20 minutes while you prepare the stuffing. The goal here is to soften the peppers and remove some of the liquid that will come out during the cooking process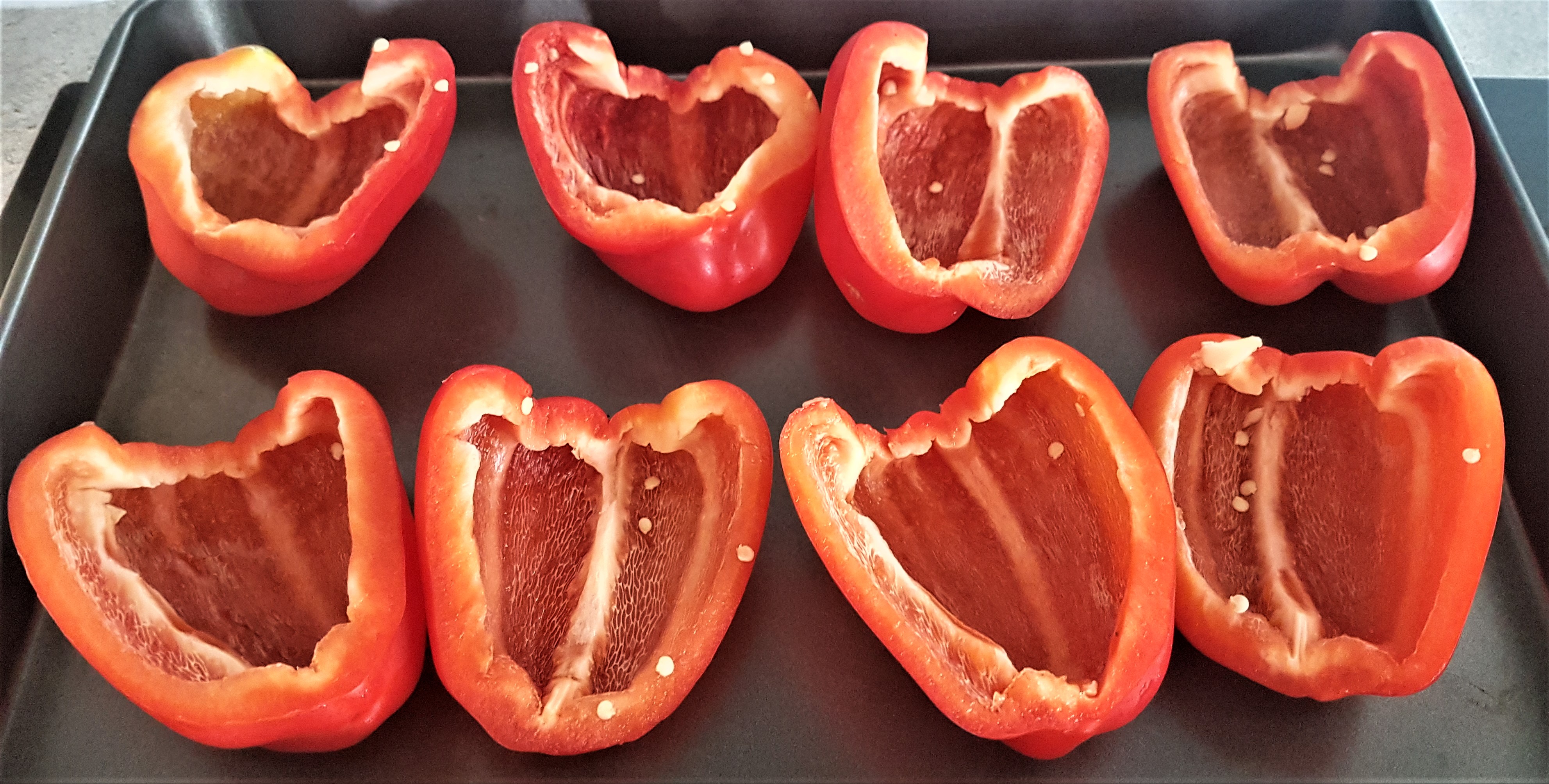 Step 2:
Dice the Onion, Chicken and Bacon and lightly cook them. Add seasoning as required.

Step 3:
Add the spinach and cook it in. Wait for all of the liquid to cook off so the mixture is dry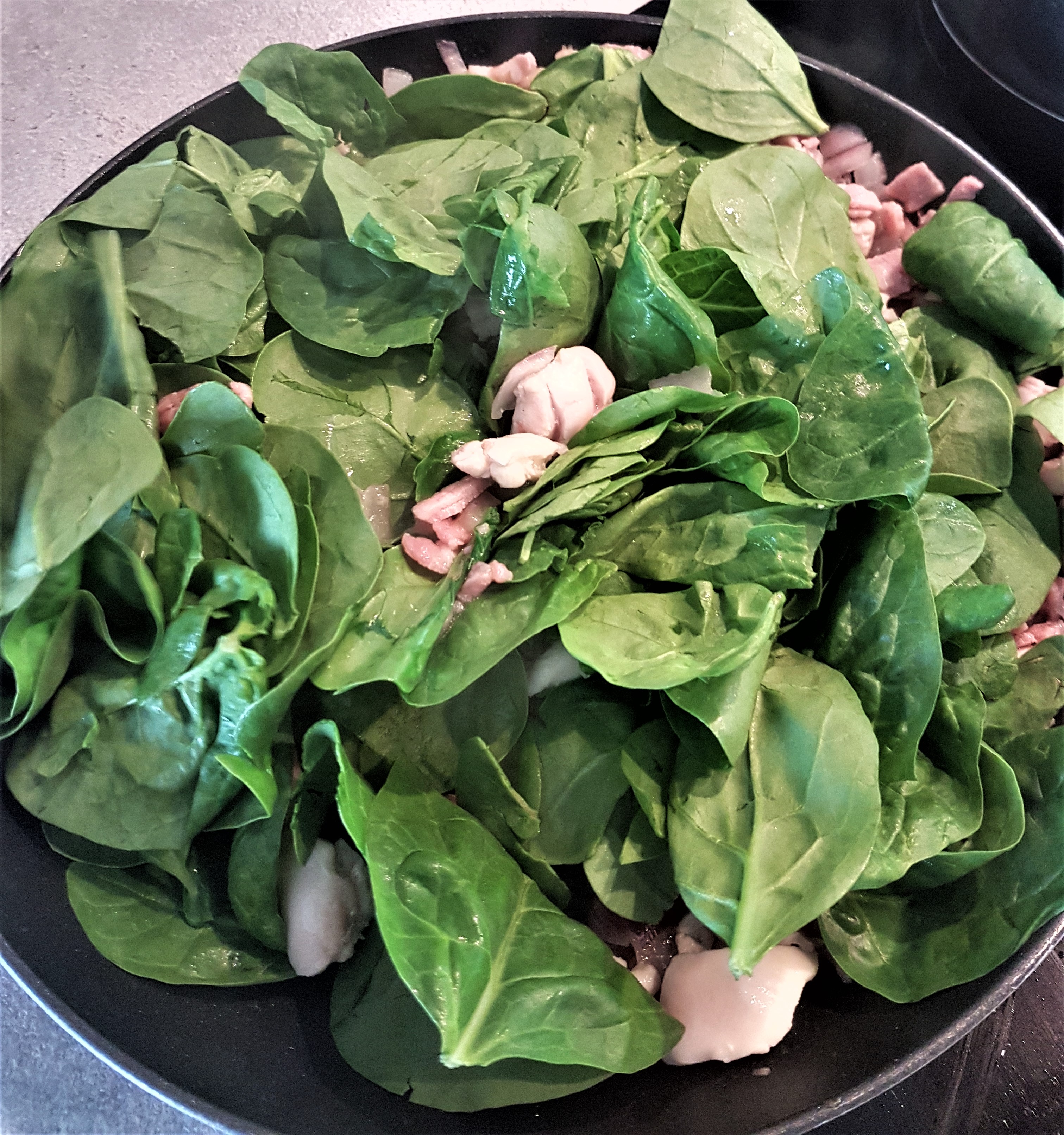 Step 4:
Take the peppers out of the oven. They should be soft, and light browning. Empty out any liquid which might be sitting in the bottom of the peppers

Step 5:
Stuff the peppers with the stuffing mixture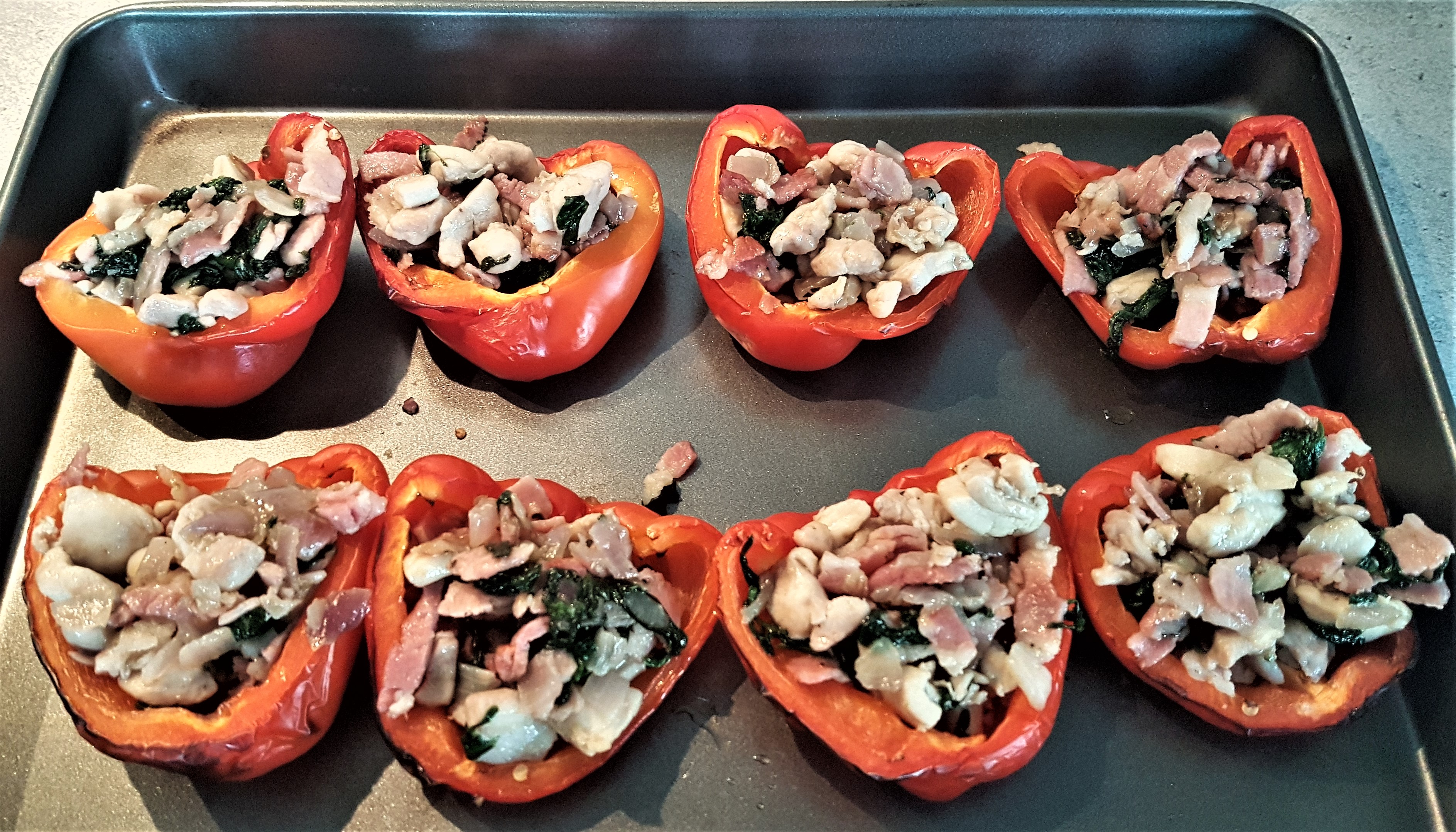 Step 6:
This is the most important step. Add some blue cheese to the top of each pepper
After about 15-20 minutes they should be done. Taken them out, and enjoy them